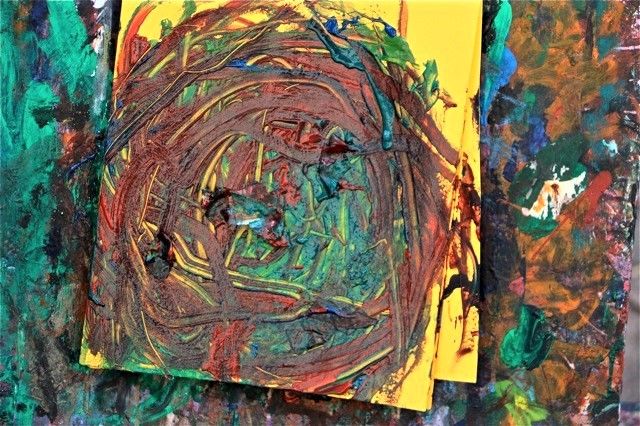 Transition to the Magpie Room
---
From the Koala's to the Magpies the pre-kinder year.
Welcome to the Magpie Room. Children in this room are predominately aged from 3-4 years old. The Magpie's are a group of children led by a Bachelor qualified teacher and 2 assisant educators.
This team works in conjunction with the preschool program to provide a nurturing environment for our 3-4 year olds that is rich in language, literacy, artistic expression, sustainability, natural environments & responsibilities, dance and music and pursuing children's interests to enhance their physical, social, emotional and cognitive development. This Transition Time Fact Sheet will let you know what goes on in the Magpie Room and how it may differ from the Koala Room.
The main differences from the Koala Room
When children graduate to Magpie status, children are toilet trained or training which is supported by staff and often many have fully weaned off their afternoon sleep. The Magpie's have a rest period after lunch with beds set up for children who require them. Children who do not sleep, enjoy a rest period with story tapes, books and a relaxing environment where they can rest and re-group for the afternoon's activities.
The Magpie children also engage in a program with excursions requiring parent participation. This prepares them for further adventures in the kinder room.
From the open of the centre to approximately 8.30am the children are involved in the family grouping process. After this they are taken down to the kinder house, put their bags away and have some group time together with the older kinder children (usually stories and songs). Weather dependent we may start the day outside Whether it be inside or out, the children engage in an array of activities and busyness including individual, small group, spontaneous and planned activities are all a part of this. During all of this, progressive morning tea is served to the children between 9-10am.
At approximately 11.30am the children prepare for lunch. After lunch is rest time. After rest time an indoor afternoon program is set up and children have the opportunity to explore in new and familiar activities. Large group time (songs, drama, stories, dance) may also occur during this time frame. At 3.00pm afternoon tea is served and children then have a play in the main garden. The day concludes with family grouping until close.
Things to note:
Communication Pockets are located on door in the middle room - main entrance
Artwork is kept alphabetically in a box and each child has their own file. The box is clearly labelled and can be found on top of the lockers.
Donations of boxes, containers, wrapping paper, cards, ribbons, off cuts of materials, corks, bottle tops (basically anything you can think of except toilet rolls and sharps, and egg or nut containers) are greatly appreciated for children's art work.
Life after the Magpie Room
As children approach 3.5 years old and when parents are intending for their child to attend school the next year; they prepare for the transition to the Kinder (preschool) room. Children begin with small visits to the new environment, (if necessary aided by a familiar caregiver) and as the child feels more confident and comfortable, the length of their stay is increased until eventually they move on to Kinder.
This transition is often the smoothest of all as children are eager to be 'a kinder now'! Should you have any further questions or concerns, you are welcome to address these to Maxine or Tiffany.