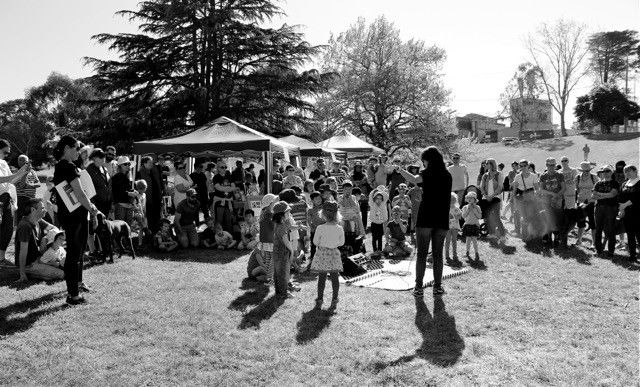 *We value Family participation: come and garden with the children, read a story, there is a Thursday morning reading session organised by the parent group. Cooking is always popular share a cultural favourite, chat with your Room educator to organise a time to share your passion or skills with the children.
*Gum Nut is a privately owned centre, as such we do not fundraise for centre resources: we obtain educational and all other resources as required. We do fundraise, as an extension of children's learning, our children are immersed in an environment that teaches respect, this respect includes our natural environments, the childs immediate environment.

Gum Nut has been fundraising for Orangutans, developing awareness & education on the harm palm oil & deforestation is having on the world and all species that call rainforests home,especially orangutans. We empower children that no matter how young or small, we can all make a difference. Creating better children for a better world and a better world for our children.
Gum Nut Preschool & Child Care have organised Walk 4 Orangutan events - where our centre community, local & broader community attended. Both events have received excellent & positive support - all funds raised were donated to Sumatran Orangutan Conservation Program project - Earth 4 Orangutans. We will hold more events and have extended our environmental programs to our local water ways, the children have been actively looking at how to improve and what to do for healthy water ways.
*Centre actively recycles & repurposes items people no longer find useful - excellent tools for children to enhance their imagination & develop problem solving skills.
* Gum Nut Preschool & Child Care - is committed to providing excellent learning environments for our children and educators. The service underwent a major building redevelopment, this has provided our educators with a staff and planning room and our funded kinder children with a room that includes a roof top garden.

This addition is providing a great environment for our children, families and educators.